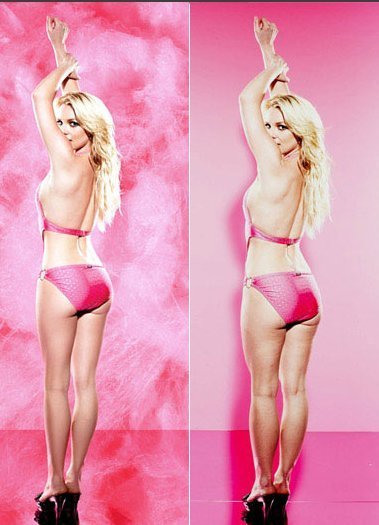 When we think of the performer Britney Spears, "brave" is not a descriptor that comes easily to mind. When Spears' famously disastrous lot has been reported, dosage tabloid media generally prefer terms like "blonde", search "divorced" or "drunk". The 28-year-old singer has hardly been known for her daring.
In recent days, Spears, formerly understood as the sort of pop off-cut whose uneven life long since eclipsed her talent, has been reborn a renegade.
Entertainment reporters at MTV described Spears as "bold".
Local site ninemsn has called her "awesome".
Melbourne's Herald Sun, an outlet long secure with hyperbole, went a little further yesterday crowning Spears the new feminist regent.
Somehow, a woman who had commenced her career with the request to Hit Me Baby One More Time has re-emerged, as the UK's Daily Mail has it, "to highlight the pressure exerted on women."
A bold, brave and awesome Spears has led us to feminist reform not, on this occasion, by chaining herself to a municipal building. She did it by wearing a pink bikini.
As spokesmodel for a US line of cut-rate fashion, Spears recently underwent a photoshoot in her jocks. She has won approbation for releasing untouched versions of these images and, apparently, posing a challenge to misogynist rule.
Spears is the latest to join a chorus line of female celebrity eager to be viewed as "real". In recent months, Australian models Jennifer Hawkins and Sarah Murdoch have both appeared sans maquillage or Photoshop on the covers of national magazines. This month in the US, former reality TV star and singer Jessica Simpson adorned the cover of Marie Claire without a hint of slap and recent days have seen Demi Moore shot au naturel while performing charitable works.
In fairness to the coolly beautiful Moore, we should note that this positive press coverage was likely due less to design and more to an under-supply of make-up artists in Haiti. Whatever the case, Moore's image now joins a library deemed an essential reference by many in the fight for female "empowerment".
Prominent writer and lobbyist Mia Freedman is among many bright Australian women who hold that the sight of a little cottage cheese on celebrity thighs has the potential to "empower".
My own view is that such "real", "bold" images are every bit as useful to the ongoing feminist struggle as, say, a discount voucher for a push-up bra. Pictures of gorgeous ladies looking a little less gorgeous than they normally might serve no real civic purpose beyond selling product.
I recall an era when feminism's purview was not limited to banging on about the need for more fat chicks in glossy magazines. While others fight for the right to force-feed Kate Moss, I continue antique fretting over equal pay, domestic violence and federal representation. At 40, I am old and clearly out of step with a movement that demands Size 14 representation. And, at 40, I am quite inured to life in a nation that tolerates only the merest debate on feminism.
So, really, I shouldn't give a toss that popular discussion on "women's issues" has been reduced to dress size and make-up. And I wouldn't. Save for the fact that there is mounting evidence that bold, brave and awesome images of women have little or negative social impact on female viewers. And save for the fact that Federal monies are being disbursed on something called The National Advisory Group on Body Image.
Minister for Youth Kate Ellis has appointed Freedman and others to the group to address body image; apparently "one of the top three concerns for young Australians." Ellis did not disclose in her statement to press the nature of the other concerns but we can only presume these included the speed at which the iPhone app for Facebook delivers status updates.
Yes. This just in: heat is hot, water is wet and teenagers are obsessed with their appearance. As such, let's spend money on developing an industry code of conduct so that we can all enjoy the spectacle of more cottage cheese on Britney's thighs.
Sheesh. Just use the cash to buy the little fatties a girdle.
"I got to wear the cutest clothes and they are perfect for summer," said Spears to press yesterday. "My favourite set-up was against the gigantic wall of pink cotton candy," she said, adding to a powerful feminist narrative foretold by Naomi Wolf.
In her pink bikini, Britney is history's newest Pankhurst. Fight for your right to broadly publish cellulite ladies. Knock yourselves out. Better yet, knock me out and revive me when the struggle for real gender equality resumes.
This work originally appeared on the op ed site at the ABC. As I've been a little too busy with work of late to produce a decent blog post, I thought I'd try and pass this off as new, exciting comment.